Internships
Northwestern Mutual's Internship Program Ranked #1 in Financial Services Industry for Record 21st Straight Year
Each year, thousands of college students learn from some the most successful financial representatives in the U.S. through Northwestern Mutual's nationally-recognized internship program, which was named by Vault.com the #1 internship for students seeking careers in the financial services industry.
Northwestern Mutual ranks #4 overall across all industries on Vault's Top Ten Internships for 2017, and is the only company to be recognized for 21 straight years. Over that span, the company has been among some of the most recognized organizations in the entertainment, technology, engineering and other major industries, including Google, Apple, Lucasfilm/Lucas Digital, Microsoft, Ford Motor Company, Goldman Sachs and others.
"We're extremely proud of our long track record of providing college students with the tools and resources they need to achieve success after graduation," said Michael Van Grinsven, Northwestern Mutual's field internship director.
More than 3,300 college students are currently enrolled in Northwestern Mutual's internship program in the company's more than 350 offices around the country. Van Grinsven added that the company expects to provide opportunities to more than 3,300 additional students in 2016.
"A Northwestern Mutual internship isn't just a box a student checks before they graduate. Rather, it's viewed as an opportunity to build relationships with clients and receive hands-on training and mentoring from some of the best financial planning professionals in the industry, all of which is designed for them to hit the ground running post-graduation."
Northwestern Mutual has embraced that philosophy since 1967. Over that time, more than 48,000 students have participated in the program, and according to Van Grinsven, 98% of the company's intern alums said they found the program was instrumental or very helpful to their future careers – whether in the financial services industry, sales or other business endeavor.
Northwestern Mutual expects one-third of the senior status interns will pursue full-time careers with the company after graduation. Many of the company's most successful financial representatives and more than half of the senior field management are former interns.
Vault.com provides in-depth intelligence on what it's really like to work in an industry, company or profession. Vault's editors surveyed thousands of current and former interns and evaluated more than 600 internship programs to select the ten programs they feel provide the best all-around experience. Many factors are considered, including: mentorship availability, career advancement opportunities, intern involvement/capacity for learning, compensation, and industry clout and work culture.
To learn more about our Top 10 Internship Program please contact Morgan Ring at (603) 206-6096.
Here's a look at the campuses where we meet college students who enroll in our Top 10 Internship program
New Hampshire:
Southern New Hampshire University
Massachusetts:
University of Massachusetts Lowell
Maine:
Vermont:
What happens during an internship with Northwestern Mutual?
An internship with Northwestern Mutual offers a challenging, real-world opportunity to experience a career in financial services. You will be supported and mentored. Ideal candidates need a strong work ethic, the ability to balance school and work, and a drive to succeed.http://u.nm.com/Recruit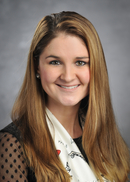 Danielle D Paprocki
Executive Director of Recruitment
danielle.paprocki@nm.com
Office 603-206-6031
Danielle Paprocki graduated from the University of Michigan 2009 and has been with Northwestern Mutual since 2011.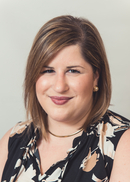 Elizabeth L Mullen
Director of Recruitment and Selection
elizabeth.mullen@nm.com
Office 603-570-2090
Elizabeth graduated from Keene State College with a B. A. in History. Elizabeth focuses on recruitment in the Portland, Maine area.